The second conference in presence from 12-15 April 2023 in Sibiu, Romania.
Taking responsibility – giving hope – being visible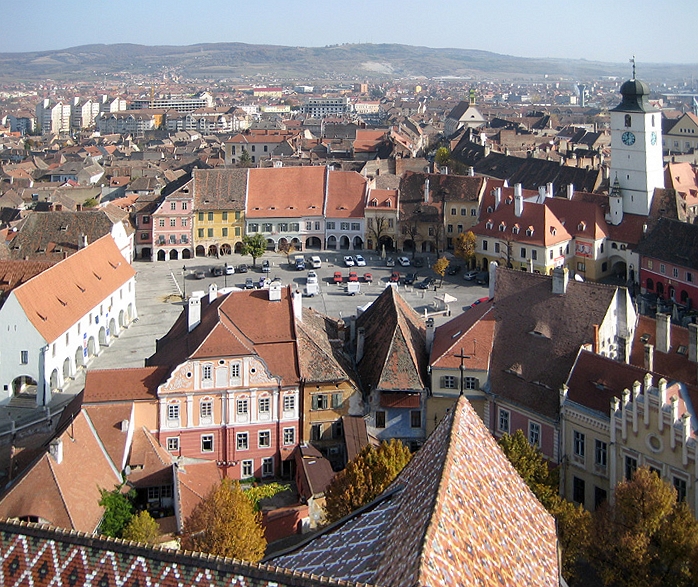 At this conference, we want to discuss where Protestant influences manifest themselves in our European societies and where Protestantism becomes visible. We will examine these issues with reference to a range of religious-sociological and ecclesiological approaches. At the same time, we shall also consider the point at which Protestantism can and should assume responsibility and what rays of hope it can offer to society. The conference thus aims to reveal the binding points of Protestantism in Europe.
Sibiu is an important cultural and economic center in Romania (approximately 150000 inhabitants), a well-known multicultural city in Transylvania, the geographical center of Romania. It is famous for the medieval architecture in its old town, a legacy of the 12th century Saxon settlers. Around the city are the remains of medieval walls and towers, including the 13th century Council Tower. Sibiu is a place where Romanian, Hungarian and German culture meet at every turn. It also bears the German name Hermannstadt and the Hungarian name Nagyszeben.
Since 2007 Romania is part of the European Union. Sibiu was in the same year the European Capital of Culture, being the first city in Eastern Europe with such a title. In September 2007 representatives of almost all Christian churches in Europe met in Sibiu at the Third European Ecumenical Assembly ("The Light of Christ Shines Upon All").
Sibiu is today home to the Orthodox Metropolis of Transylvania and its historically important Theological Faculty, to the Evangelical-Lutheran Church in Romania and its Theological Institute (ev-theol.ro). Finally, the Centre for Protestant Theology in Eastern Europe, which is hosting the conference, is also based in Sibiu.