4 November, 18:00-20:00
Church and Identity:
Local congregation – national church – Europe
Theological and Sociological Aspects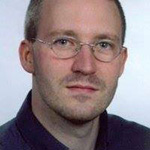 General Secretary Dr. Mario Fischer (GEKE)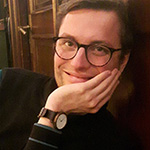 Lukas David Meyer (Ludwig-Maximilians-University Munich)
Churches mould social processes. On the one hand, they have an impact on the identities of their members in terms of origin and confessional and ethical affirmation. On the other hand, churches themselves are actors who help shape societies and behave towards other forms of social organisation (civil society, states, movements). While on the local and national level Protestant churches play an important role in moulding societies, churches on the European level have yet to find their place.
Summary
Lukas Meyer outlines ethical statements of the CPCE, the EKD and the Reformed Church in Hungary. The focus is on statements in the context of the European constitutional crisis, financial crisis and migration crisis. It becomes clear that in the statements of the EKD and the positions of the Reformed Church in Hungary the national church contexts and interests remain clearly recognizable. Finally, he calls for a more committed Protestant social ethics. He states: Local social ethical engagement has the potential to initiate the needed change in the ethical debates in European Protestantism. 
---
You can register for the digital academy. You will automatically receive a confirmation by email. Later we will send you the zoom link.