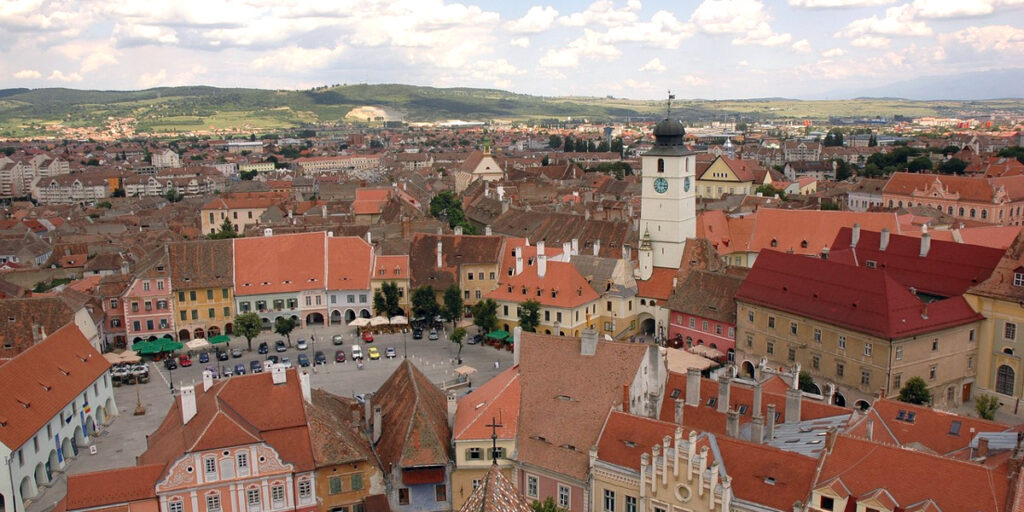 Taking responsibility – giving hope – being visible was the title of the conference held in Sibiu, Romania from 12th-15th April. 12 theologians – all of them in early stages of their careers – from 9 European countries met to discuss where Protestant influences manifest themselves in European societies and where Protestantism becomes visible. "Theology unites Europe!" commented Volkmar Ortmann, associate professor at the University of Giessen and one of the organisers of the conference, seeing the lively discussions between participants coming from very different backgrounds and regions.
In the keynote lecture of the conference, PD Dr. Christine Schliesser from the University of Zurich characterised a time of social crisis: increasing fears (e.g. facing war), a lack of solidarity and of grand visions for the society of the future. Schliesser developed possibilities to counteract this crisis along the lines of the title of the conference and the lecture: "Taking Responsibility – Giving Hope – Being Visible":
The responsibility that Christians are to take on in the world is above all a responsibility for others. (Christian) hope lives from a radical picture of the future. It is based on God's reconciling action on human beings, emerges in unexpected places and resists false hopes. Both, taking responsibility and pointing to hope, are ultimately important in the visibility of the churches. Schliesser emphasises that the churches in Europe are facing the challenges of this time together. This gives rise to many approaches for ecumenical action.
In short presentations about their respective countries, the participants got to know each other and the churches and countries they were coming from. As André Stephany, a participant coming from Switzerland described it: "This conference has been yet another eye-opener for me how diverse and interesting the wider protestant family really is." The presentations deepened the understanding for the different backgrounds and laid the foundation for the following work in smaller groups.