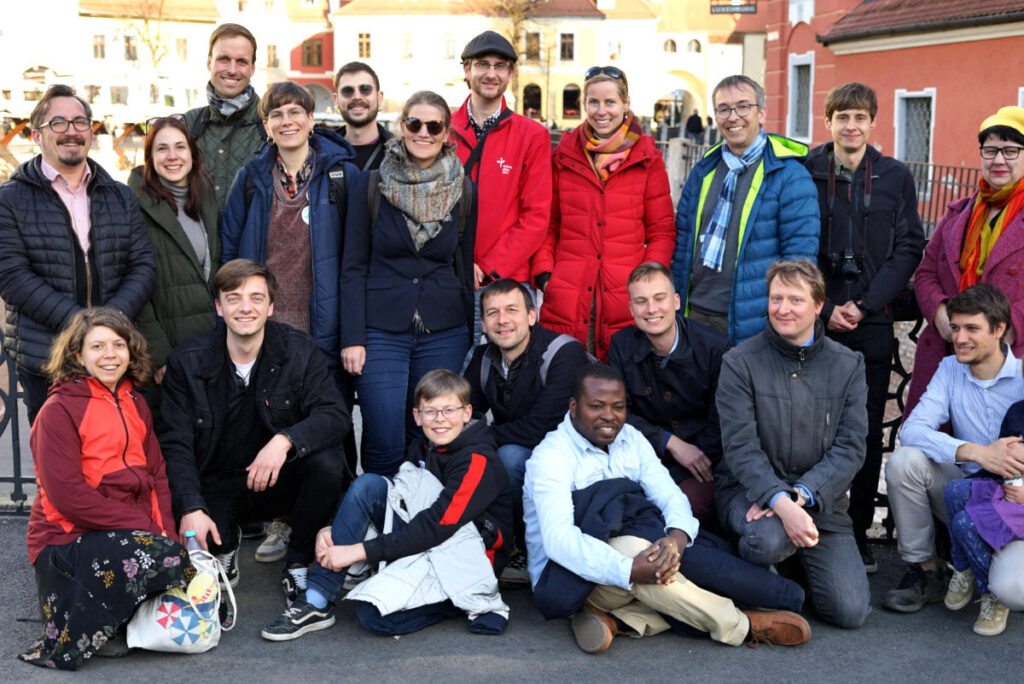 Where Protestant influences manifest themselves in European societies and where Protestantism becomes visible – these questions were discussed by 12 young theologians from 9 European countries at their conference in Sibiu, Romania April 12th-15th. Volkmar Ortmann, associate professor at the University of Giessen and board member of the Protetant League Hesse was impressed by the great commitment and the focused cooperation of the participants despite their different contexts and theological backgrounds. For him, it showed that "theology unites Europe."
The results of the conference include a series of theses, a proposal for the design of a participatory liturgy, reflections on didactic and community education events to strengthen social participation. They are still being finalised and will be published on the website soon. The participants emphasised the atmosphere at the conference, which enabled an open exchange on all issues: "It was always a discussion at eye level." said André Stephany, a participant coming from Switzerland. "This conference has been yet another eye-opener for me how diverse and interesting the wider protestant family really is."

Hannah Sophie Kehrein returned home to Germany "full of courage and hope for the future and as a part of a European network of young theologians". Anna Lerch from Switzerland believes "we need a church culture of honest hospitality, where hope is stirred and everyone feels welcome, seen, and known." And Daniela Boltes, a participant based in both Germany and Romania "would like to increasingly explore the question of how a Christian attitude can be expressed in our field of work with people without shelter or with refugees."

The conference was preceded by a digital academy with seven lectures and a conference in Vienna last year. The aim of the Forum Young Theology in Europe (FYTE) is to deepen the understanding of the challenges European Protestantism faces in different countries, to facilitate networking of young European theologians and to produce specific outputs for practice in school, parish and civil society debates.